In May 2022, Dubai's property sector recorded a total of 6,651 transactions worth AED 18.3 billion (USD 4.98 billion), making it the best May in 13 years in terms of real estate sales volume and value. At the same time, sales volume increased by 51.5 percent year on year, while sales value increased by 65.4 percent compared to May 2021, according to Arabian Business.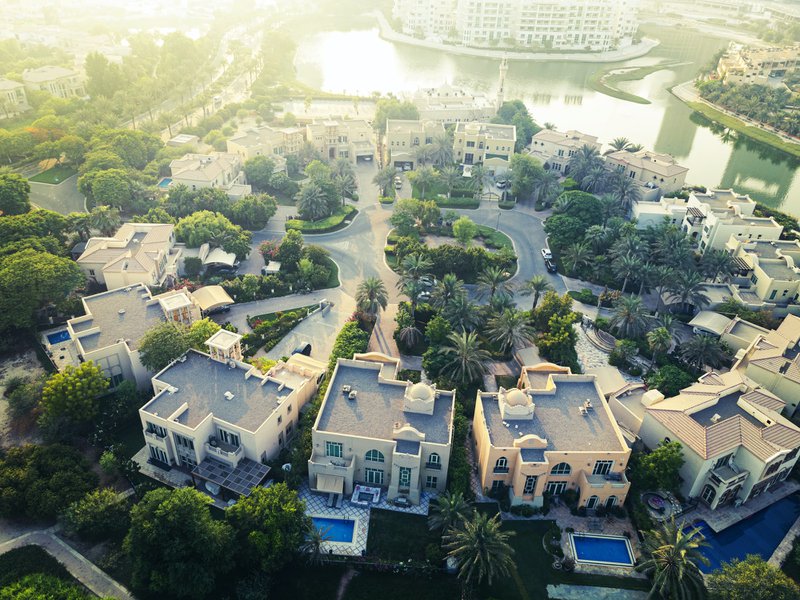 The following are the most recent trends in the region's ever-changing real estate scene that may have an impact on the markets in the near future:
1. New Golden Visa amendments are a major driver of Dubai's real estate sector
During the most recent visa overhaul, the UAE government announced new residency programs such as Freelance Visas and Green Visas, as well as the opportunity to obtain a Golden Visa when purchasing an off-plan or secondary property for a minimum of AED 2 million (USD 545K). The property can also be mortgaged to qualify for this type of visa. As a result, this move will encourage more foreign investment into the country and provide residents with a compelling reason to invest in the UAE in the long term. The new change will particularly appeal to young professionals, who will be able to contribute to the country's economy while also affording a home because the initial cash deposit is lower.
2. The Dubai Land Department (DLD) is making all property information public, which will improve transparency
The DLD announced in April 2022 that its real estate data would be made public on its website. This means that anyone can view gifts, sales transactions, mortgages, Ejari registrations, land ownership, building and unit data, valuations, and developer, broker, and project data. This includes property IDs and Ejari contract numbers as unique identifiers for each property deal. Aside from that, the JLL Global Real Estate Transparency Index, which was launched in 2020, ranked Dubai 36th in terms of transparency. According to Lynette Sachetto, a leading UAE consultant, this proactive initiative places Dubai on par with other mature real estate markets.
3. The use of cryptocurrency to pay for purchases and rent will strengthen Dubai's real estate sector
The use of cryptocurrencies in real estate transactions has been solidified by some of the biggest UAE developers, including Nakheel, DAMAC Properties, and Binghatti Developers. The absence of checks, loans, and fees, as well as lower cost, are advantages of cryptocurrency transactions.
4. Homes that promote mental health are in high demand
A study by the mobile technology company Kisi found that Dubai residents are among the world's most overworked people. In order to improve their mental health, a quarter of homebuyers in the emirate choose dwellings with features like spa-inspired bathrooms, freestanding bathtubs, meditation corners, indoor plants, and fixtures and layouts that let in more natural light, among others. Finding the ideal neighborhood with parks, playgrounds, gyms, and swimming pools is a top priority for prospective homebuyers. Not to mention having easy access to lifestyle amenities like restaurants, retail stores, beauty salons, and schools. Some communities experience traffic congestion, which raises stress levels.
5. Top developments in 2022
Due to the influx of HNWIs in Dubai, local luxury real estate continues to experience record-breaking sales. According to Arabian Business, from 2021 to the present, all major developers' upscale properties in Dubai have been completely sold out. Signature Developers, for example, announced last week the sale of its full-floor penthouse at the Residences JLT for AED 36M (USD 9.8M). The penthouse at the Taj hotel, which is on the top floor, features wall-to-wall decor, a private elevator, and a custom study in keeping with the work-from-home trend.
It is noteworthy that the most expensive villa in Emirates Hills, the XLV Residence, is currently up for sale for AED 225M (USD 61.26M). This opulent home was built by Select Group and features decor and furnishings by Fendi, Cavalli, and Gaggenau.
A variety of opulent projects have begun construction in Dubai over the first two quarters of 2022. As developers work to address the undersupply of luxury real estate in Dubai, some examples of this include AVA at Palm Jumeirah, Elysian Mansions, The Ritz-Carlton Residence, and Six Senses Residences on the Palm.
Source: Metropolitan