As Dubai resumes the economy and its business operations, the government launched the new Dubai lifestyle assured stamp. What is this stamp and how it will affect the business sector? According to the government, this stamp will likely affect Dubai hotels, restaurants, stores, and more. Let's learn more about this stamp and how it will affect our new normal life.
What is a Dubai Lifestyle Assured Stamp?
As Dubai slowly re-opens its businesses and borders to the world, thousands of its residents and tourists will soon notice something. As you visit establishments, you'll start seeing labels and stamps with "Dubai Lifestyle Assured." What does this mean for the people?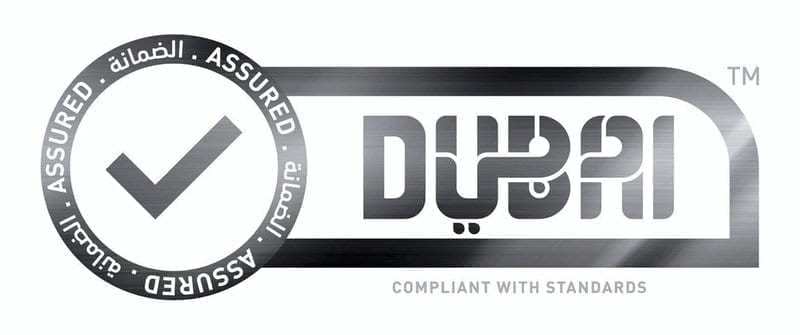 The government recently launched a Dubai lifestyle program to assure the public that an establishment has implemented all the health protocols to combat COVID-19. Once you see a "Dubai Assured" stamp in an establishment, this means the company or management adheres to Dubai's health guidelines. They are implementing all the safety and hygiene protocols to keep your shopping, dining, or staying as safe as possible.
The Verification Process
To ensure the people's safety while resuming the Dubai lifestyle, Dubai the Department of Tourism and Commerce Marketing, Department of Economic Development, and the Dubai Municipality will conduct the validation and verification process in each establishment. These agencies will make sure businesses have complied with health and safety guidelines before issuing a Dubai lifestyle assured stamp.
Furthermore, these agencies will also monitor these establishments to ensure 100% compliance even after the issuance of stamps. In order to get the visual stamp, thousands of hotels, shops, bars, malls, restaurants, and other leisure destinations must implement safety protocols in their establishments first. Not only the Dubai lifestyle stamp serves as an assurance for the customers, but it also boosts your company's reputation.
The Details About the Dubai Lifestyle Assured Stamp
Businesses won't have to worry about spending more money to obtain the said stamp, though. The government says the Dubai lifestyle assured stamp will be free of charge. The validity of the said stamp will last for 15 days. This is to ensure continuous monitoring of establishments to adhere to health protocols. Businesses can renew their stamp every two weeks after the health authorities inspect their establishment.
For the public, this means you'll be entering an establishment that has been inspected and deemed safe by the government. The move is in line with Dubai easing up its restrictions to most business and leisure establishments. As Dubai re-open its economy, they also want to reassure tourists they're taking their safety seriously.
The Re-opening
At this time of writing, over 1,000 establishments have already been inspected by the Dubai government. They're also given the Dubai lifestyle assured stamps and they can start operating safely and with ease. This means tourists can now enjoy the Dubai lifestyle to the fullest ranging from malls, shopping centers, beaches, and other tourist destinations.
Helal Saeed Almarr of Dubai Tourism also assured the tourists the emirate has implemented precautionary measures to assure their safe arrival. It includes free swab testing for international arrivals upon landing at the airport. You'll also be given gloves, masks, and PPEs so that you'll be protected while boarding the plane. The airlines will also implement social distancing within seats.
Roaming the Dubai Establishments
Aside from the Dubai lifestyle assured stamps, each establishment will also thermal scanners, hand sanitizers installed, and guide to determine the seats or areas where you can sit. They've also put markers where you can stand or sit to ensure 2 meters of social distancing.
There's no doubt that you can now enjoy the Dubai lifestyle while guarding your safety! Want to move to Dubai now? Invest in a real estate property now!