Nestled within the heart of the vibrant city of Dubai, Emirates Living stands as a testament to opulence, exclusivity, and a thriving sense of community. In this exploration, we delve into the distinctive features and the unparalleled lifestyle that define this premier residential district, catering to the discerning tastes of residents.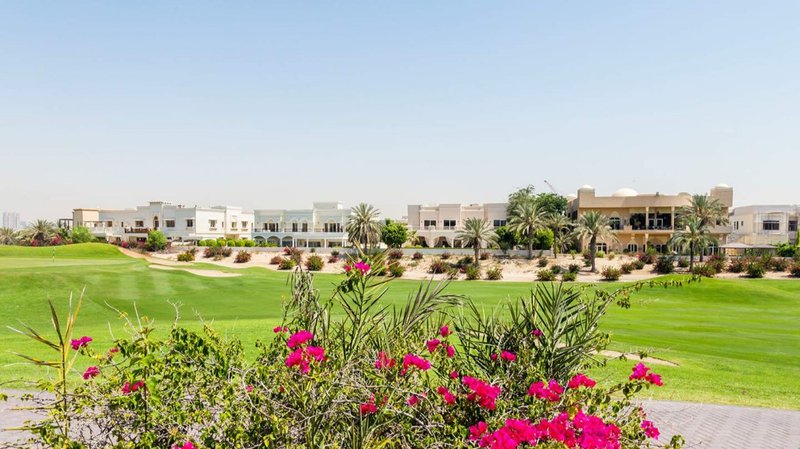 Emirates Living: A Prestigious Address
Emirates Living, the home to the exquisite Emirates Hills, strategically occupies a prime location, sharing borders with The Meadows, The Springs, and The Lakes. Developed by the renowned Emaar Properties, this gated community draws inspiration from the iconic Beverly Hills in the United States. Its inception in 2003 marked it as one of the first freehold property areas in Dubai, enabling expatriates to own a slice of this exclusive neighborhood.
Emirates Hills has rightfully earned its reputation as one of the most luxurious villa communities in Dubai, featuring residences with prices ranging from AED 3M to an impressive AED 6M. It continues to be a top choice for luxury villa investments, solidifying its enduring appeal among freehold investors.
Location and Accessibility
Situated centrally within Dubai, Emirates Living provides convenient access to key areas. Dubai International Airport is approximately 30 minutes away, offering seamless travel connections for residents. The community is surrounded by prestigious neighborhoods, including The Meadows, The Springs, and The Lakes, ensuring a well-connected and exclusive living experience.
Diverse Communities
Emirates Living reveals itself as a mosaic of diverse residential communities, each possessing a unique allure. Montgomerie Hills, inspired by the prestigious golf club, radiates prestige and architectural excellence. Dyaar Al Hambra, a blend of contemporary design and timeless elegance, offers a harmonious living experience. The Montgomerie Maisonettes, strategically positioned to overlook the golf course, redefine comfort and sophistication. Sectors A, B, C, and more contribute to the varied hues of Emirates Hills, providing options as diverse as the residents themselves.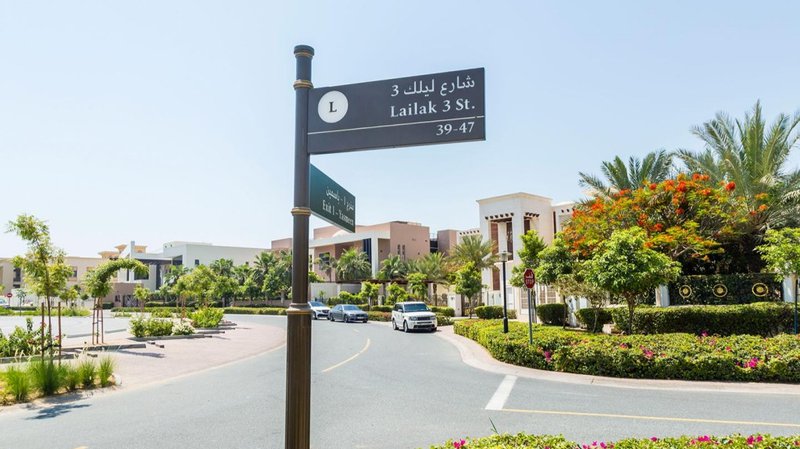 Luxury Residences
Emirates Living is a gallery of architectural masterpieces, where each residence serves as an epitome of opulence. Sector E presents ultra-luxurious villas with expansive spaces and breathtaking views. The Montgomerie Maisonettes provide a charming and exclusive living experience, offering panoramic views of the golf course. Signature Villas, characterized by timeless design and meticulous detailing, redefine contemporary living. Whether a grand villa or an elegant townhouse, Emirates Living caters to varied preferences, ensuring residences are not just homes but expressions of individuality and taste.
Community Living
What sets Emirates Living apart is its unwavering commitment to fostering a strong sense of community and belonging. This family-oriented and pet-friendly community offers parks, playgrounds, and dedicated play areas for children. Sector E, a popular choice, mirrors the community's family-centric approach, providing a peaceful haven away from the city's hustle and bustle.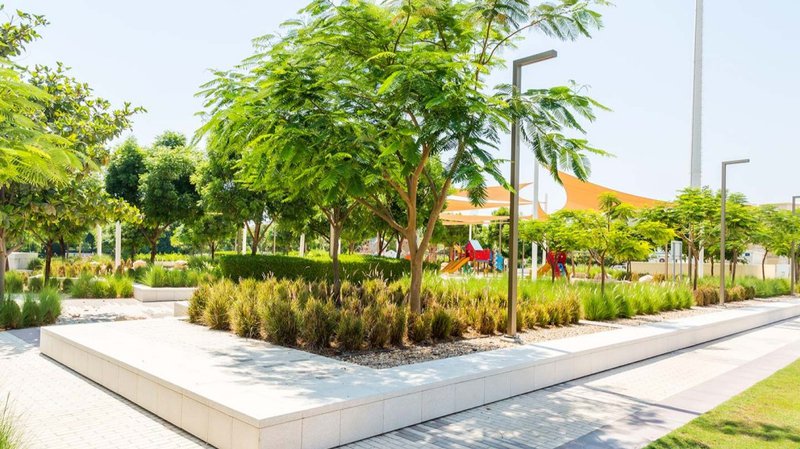 Lifestyle and Amenities
Emirates Living curates a lifestyle that extends beyond the confines of a residence. With lush greenery, world-class golf courses like Montgomerie Golf Club Dubai, and a myriad of leisure options, residents are spoiled for choice. Fine-dining establishments like Nineteen, Links, and Monty's within the golf club, coupled with proximity to malls like Dubai Marina Mall, ensure a life of indulgence.
Educational and Healthcare Facilities
Education and healthcare are integral components of the Emirates Living experience. Renowned schools such as Dubai International Academy and Dubai British School assure parents of quality education. Proximity to Knowledge Park and top-notch healthcare facilities, including Mediclinic Meadows and Saudi German Hospital Dubai, further enhances the community's allure.
Emirates Living's Green Initiatives
Emirates Living proudly stands as a beacon of sustainability and green living. The community is dedicated to eco-friendly practices, aligning with global efforts to create a greener future. From lush landscapes to initiatives promoting sustainable living, Emirates Living exemplifies responsible urban development.
Conclusion
In summary, Emirates Living emerges as the epitome of luxury living in Dubai. From the prestigious Emirates Hills to its diverse communities, this premier residential district offers an unparalleled lifestyle. With its luxury residences, strong community bonds, and commitment to sustainability, Emirates Living sets the standard for upscale living in Dubai. Explore the opulence, embrace community spirit, and immerse yourself in the unmatched lifestyle that Emirates Living Dubai has to offer. Your gateway to premier residential living awaits in Emirates Living, where sophistication and community converge seamlessly.