In a spectacular milestone within Dubai's thriving real estate scene, a penthouse overlooking the iconic Dubai Water Canal has achieved a staggering sale price of $50 million (Dh183 million). This remarkable transaction not only underscores the enduring appeal of premium real estate in Dubai but also solidifies the city's position as a global destination for luxury property investments.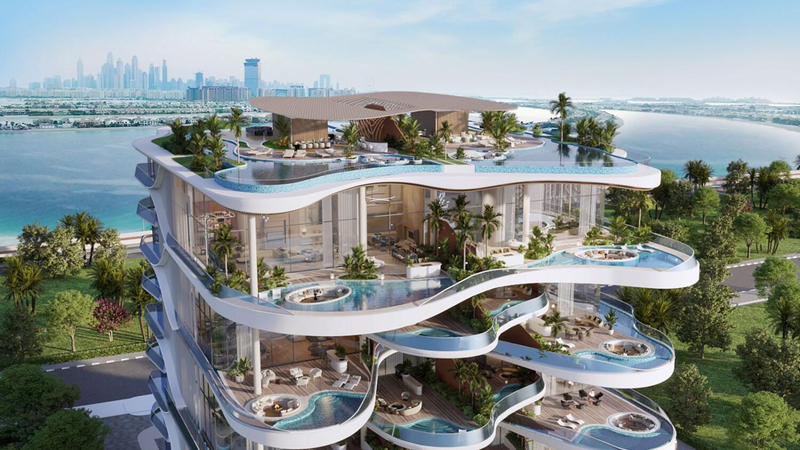 The penthouse, located within the exclusive confines of the One Canal ultra-luxury residential building, has been acquired by the esteemed family office of a European billionaire. This acquisition places it among the most prestigious and costly penthouse purchases ever recorded in the vibrant Dubai real estate market, instantly capturing worldwide attention.
This historic sale comes as a follow-up to AHS Properties' celebrated partnership with Fendi Casa in November 2022, which marked the unveiling of the magnificent One Canal project. With a substantial gross development value of $450 million, the project experienced exceptional sales success, and the penthouse sale signifies the final piece of the available inventory.
Spanning over 30,000 square feet, this penthouse is nothing short of a "sky mansion" — an architectural masterpiece formed by seamlessly merging four rooftop units. Within its opulent confines, residents will discover an array of world-class amenities, including a dedicated gym, steam room, sauna, a private rooftop garden accompanied by a splendid pool, two additional exclusive pools, soaring ceilings, and a double parking facility. The grandeur of the space is further accentuated by breathtaking panoramic views that encompass the Burj Khalifa, the Burj Al Arab, and the picturesque Dubai Canal.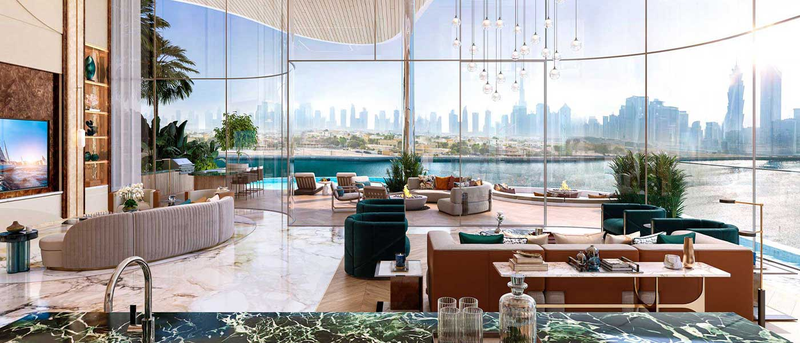 The One Canal project, bearing the prestigious Fendi brand, marries the spaciousness of a luxury villa with the allure of urban panoramas. Renowned interior design firm Hirsch Bedner Associates was entrusted with crafting the interior spaces of One Canal, while the architectural prowess was executed by none other than Shaun Killa, an internationally acclaimed architect celebrated for his work on the futuristic Museum of the Future.
Abbas Sajwani, the visionary CEO and Founder of AHS Properties, remarked on this monumental sale, stating, "This remarkable transaction to a European buyer stands as a testament to the vitality of Dubai's luxury real estate scene. This niche sector continues to show promise, with the UAE consistently attracting high net worth individuals who seek to make Dubai their home. Guided by our mission to redefine luxury living, AHS Properties has firmly established itself as a leader in Dubai's premium property sector. Our offerings blend prime locations with unparalleled amenities, and the One Canal penthouse epitomizes this, embodying the epitome of luxury."
Since its inception in November 2021, AHS Properties has rapidly risen to prominence in the ultra-luxury real estate landscape, showcasing an impressive evolution from acquiring, renovating, and reselling prestigious properties in coveted locations such as the Palm Jumeirah and Emirates Hills to becoming a distinguished property developer in its own right.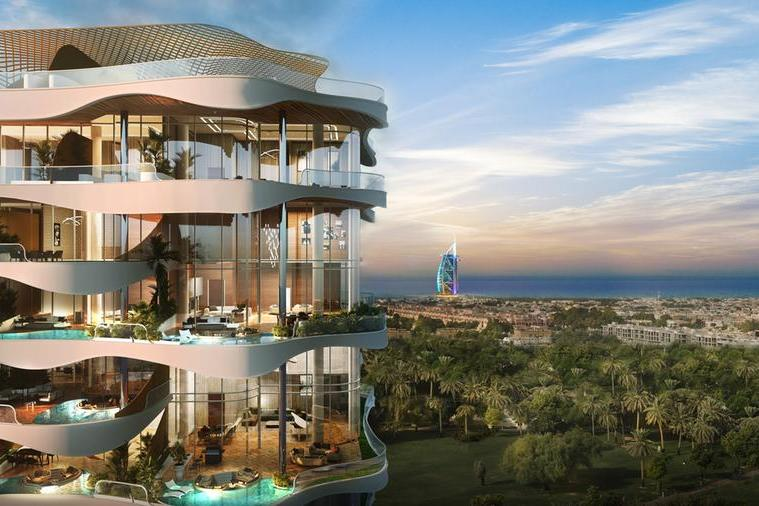 Earlier this year, in January, AHS Properties introduced "One Crescent" on the Palm Jumeirah, a low-rise residential building designed by the esteemed Killa Design, the architectural firm behind the iconic Museum of the Future. One Crescent offers residents a similar level of opulence and awe-inspiring views, waking up to the serenity of ocean vistas and the grandeur of Dubai's most iconic landmarks.
Conclusion
The sale of the Dubai Water Canal penthouse for a remarkable $50 million is not just a real estate transaction; it's a testament to the enduring allure of luxury waterfront properties in Dubai. AHS Properties has not only redefined the parameters of luxury living but has also reaffirmed Dubai's status as a global hub for high-net-worth individuals seeking the epitome of opulent living. With breathtaking vistas and top-tier amenities, One Canal serves as an emblem of Dubai's unwavering commitment to luxury and innovation in the real estate market, promising a bright future for this exclusive sector.