The Dubai property market is experiencing a seismic shift, with the district of Al Barari at its epicenter. Once overshadowed by global real estate hubs like London and Singapore, Dubai now competes with itself, setting new standards for growth and luxury. Over the first nine months of 2023, Al Barari has emerged as a beacon of remarkable growth, witnessing a staggering 400% surge in property investment deals and an astounding 35% increase in residential prices, outperforming other coveted neighborhoods in terms of growth.
Dubai's real estate sector has long been a global powerhouse, but the narrative has shifted. The city no longer measures itself against others; instead, it continually redefines its own standards. Al Barari, an ultra-affluent enclave known for its opulent villas and high-end apartments, has taken center stage. The district's ability to attract more billionaires per square foot than any other prestigious area, primarily from Europe, underscores its newfound prominence.
In stark contrast, other sought-after neighborhoods for super-luxury residential properties in Dubai, such as Palm Jumeirah, Emirates Hills, and Arabian Ranches, have experienced considerably lower growth rates, particularly in terms of price appreciation, with increases hovering around 27% or less during the January-September period.
The latest market report by Allsopp & Allsopp, Dubai's leading independent real estate agency, highlights a remarkable 35% increase in Al Barari's price per square foot for 5-bedroom properties. This figure skyrocketed from AED1,186 in January to a staggering AED1,611 in August 2023.
Super Luxury and Eco-Friendly Lifestyle
The report also uncovers a remarkable 400% surge in property investment deals exceeding AED10 million in Al Barari. These deals are exclusively from cash buyers who view Al Barari as Dubai's most coveted postal code for super luxury living and an eco-friendly lifestyle, providing outstanding investment opportunities in Dubai.
"The average transaction stands at an impressive AED30.15 million, with the most opulent villa fetching a whopping AED72 million," the report states. Villa units constitute the majority of these transactions, emphasizing the demand for space, privacy, and luxury that typify ultra-high-net-worth (UHNW) investors.
Furthermore, the Allsopp & Allsopp report reveals that European investors play a dominant role among high-caliber buyers of super luxury home assets in Al Barari. A "Luxembourgish investor flavor" characterizes the region in 2023, with Europeans, primarily from the United Kingdom and the Netherlands, joining the ranks of investors in Al Barari. This trend persists despite the influx of Russian capital into the city's real estate market.
Charlie King, Partner at Allsopp & Allsopp, emphasizes that the influx of elite investors highlights a new trend in Dubai's residential property sector. Today's ultra-rich are not merely seeking grandeur; they are investing in a harmonious blend of luxury and eco-consciousness, a combination rarely found outside Al Barari.
As we approach the final quarter of 2023, projected to be one of the busiest in real estate, the global elite seek unmatched luxury combined with conscious living. In this regard, Al Barari stands tall as a beacon of ultra-luxury living.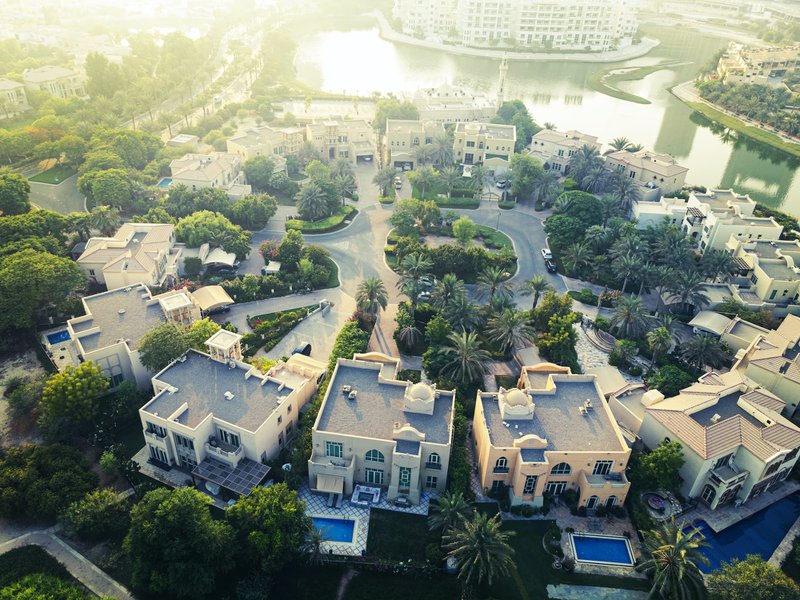 Opulent Residential Projects
Opulent residential projects by renowned developers like Gilles Bindels are poised to enhance Al Barari's allure among billionaire investors, promising superior returns and exceptional investment opportunities in Dubai. Bindels' latest masterpiece, "Serenity," epitomizes luxury with bespoke 5-bedroom villas meticulously crafted with 7.2-meter double-height ceilings and solid marble floors that offer a grand welcome.
Senior executives at various real estate investment firms also acknowledge that Al Barari, often referred to as the new haven for the ultra-affluent, has been the focus of luxury enthusiasts worldwide in 2023. The unmatched blend of luxury and eco-conscious ethos in Al Barari serves as a catalyst for channeling investments from the ultra-rich to the area, just a 15-minute drive from the city center.
The surge in property prices in Al Barari over the first nine months of the year surpasses even the higher growth rates in the luxury segment, exceeding 25%. This far outpaces the 17% average growth rate across segments during the first half of 2023, as reported by earlier industry studies.
Conclusion
Dubai has made history in 2023 by asserting its position as the world's leading luxury property market. The city generated close to $850 million (AED3.1 billion) from high-end residential units costing upwards of $10 million in the first six months of the year, surpassing London, New York, and Paris for the first time, as revealed in Knight Frank's "Destination Dubai 2023" report.
As the Dubai property market continues to evolve, Al Barari emerges as a symbol of unparalleled growth and luxury in the city. With its remarkable surge in property investment deals and the increasing demand for its eco-conscious, super-luxury lifestyle, Al Barari stands at the forefront of investment opportunities in Dubai. The real estate market trends witnessed in Al Barari serve as a testament to the city's ever-evolving and flourishing real estate sector.
Source: Construction Week Online