As Dubai is slowly going back to reclaim its old glory, we see hundreds of tourists coming back to the Emirate. The influx of tourists coming in also brings back the demand for room accommodations. We find several tourists asking for the best place to have an apartment for rent in Dubai. From affordable neighborhoods to luxurious penthouses, Dubai got you covered! Check out the best places to rent an apartment in Dubai.
Best Place to Have Apartment for Rent Dubai
Discovery Gardens
The first in our list of the best places to have an apartment for rent Dubai is Discovery Gardens. Located in Jebel Ali district, this community offers a peaceful residential center located in the heart of urban center. You'll feel as if you're living in a forest in the city due to its green, luscious space.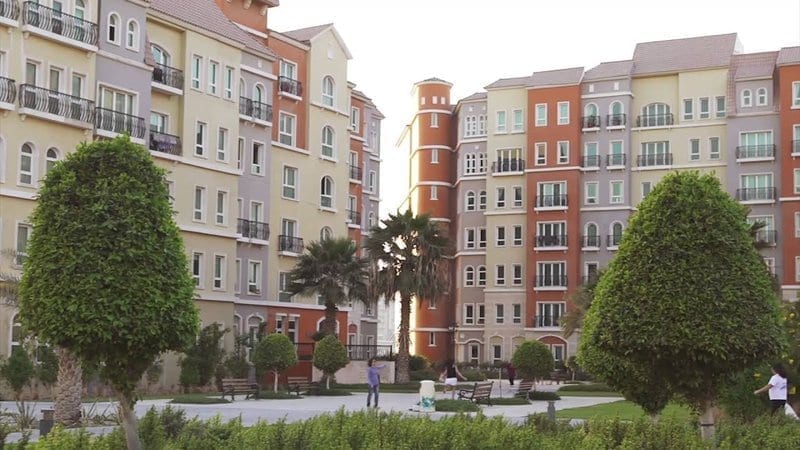 There's a walkable area where you can feast on the peaceful scenery and hear the birds chirping. As of this writing, the rentals are still reasonably priced. However, expect steeper prices in the next few years due to its proximity to the Dubai metro.
Downtown Dubai
If you want to stay at the heart of Dubai, then Downtown Dubai is perfect for you. Keep in mind though that apartment for rent Dubai Downtown is quite expensive due to its strategic location. It has the emirate's exclusive zip codes since you get to enjoy its iconic skyline. It's also bursting with Dubai lifestyle culture and experiences. You get convenient access to the world's tallest building, largest mall, and performing fountain. Everything about Downtown Dubai exudes with glitz and glamour.
Dubai Marina
Another best place for an apartment for rent in Dubai Marina. This place offers a stunning view for apartment for rent Dubai. You'll enjoy the sweeping views of the Dubai skyline and its calming waterfront (the tallest performing fountain in the world). You'll also have access to world-class amenities that lets you balance work and life. It also provides convenient access to Dubai Media and Internet City.
Jumeirah Lake Towers
JLT has risen from the shadows of Dubai Marina in recent years. You'll enjoy the nature here as JLT is surrounded with four crystal clear water lakes, lush gardens, and lesser population density. Some apartment for rent Dubai also offers the scenic views of Dubai Marina. JLT offers a tranquil environment that helps you keep an active lifestyle in the busy, bustling city. You'll find residents walking, jogging, cycling, rollerblading, and even fishing. It's also conveniently located near the train and bus station lines.
The Palm Jumeirah
Another best place for an apartment for rent Dubai is the Palm Jumeirah. This place is popular for high-earning professionals and wealthy residents. The occupants in Palm Jumeirah enjoys the scenery of beach resorts, providing them that holiday feels in the comforts of their luxurious residentials. Palm Jumeirah also offers a perfect blend of city and holiday life. It provides convenient access to extensive shops, restaurants, that make life easy and enjoyable.
Bur Dubai
Another best place for an apartment for rent Dubai in Bur Dubai. This place is attractive for tourists who are in a budget. You'll find famous residentials that offer affordable rents here like Le Meridien Santos, Dunes Hotel Apartments Oud Metha, Golden Sand Apartments, and Richmond Hotel Apartments. All furnished apartments offer basic life amenities for its tenants. It also offers a glamorous Dubai city view without hurting your pocket.
Deira
Deira is only a short walk distance from the famous Dubai Creek and Gold Souk. This area is a famous apartment for rent Dubai for ex-pats due to its affordability. It offers an indoor entertainment area for children, foo courts, and restaurants. Some of the famous yet affordable apartment here includes Stars Hotel Apartment, Dunes Hotel Apartment Muhaisnah, and City Centre Residence.
Contact our professional real estate agents today to rent an apartment in Dubai!