Aside from business, Dubai's real estate industry is also brewing with opportunities. The emirate's strategic location serves as the focal point for Asian, African, and European markets. That's why you'll find millions of tourists and investors flocking by every year. Despite the pandemic, the experts reveal this is the best time to make Dubai investment properties. Here are the best areas to make real estate investments in Dubai.
Best Dubai Investment Properties Areas
Dubai Marina
Dubai Marina hails as one of the top preferred locations for Dubai investment properties. This area is home to affordable apartments up to luxurious villas. Its location also has access to various dining outlets and retail places, making it easy to delve well in Dubai lifestyle.
According to Bayut's study, they found more and more tourists and ex-pats are inquiring about properties here. So make sure to start purchasing properties here for long-term investment.
Palm Jumeirah
Another best place to make Dubai investment properties is the Palm Jumeirah. Palm Jumeirah is known as the first-ever man-made island in the world. This title alone receives thousands of investors' attention around the world.
It's now boasting with amazing projects like the Palm Beach residences, apartment units, luxury villas, hotels, and beach resorts. You'll find a steeper demand in real estate purchases here.
Arabian Ranches
Another great place for Dubai investment properties is Arabian ranches. If you'd prefer to invest in high-end luxurious properties, then Arabian Ranches is perfect for you. This place takes advantage of Dubai's desert landscape to create a prime golf course.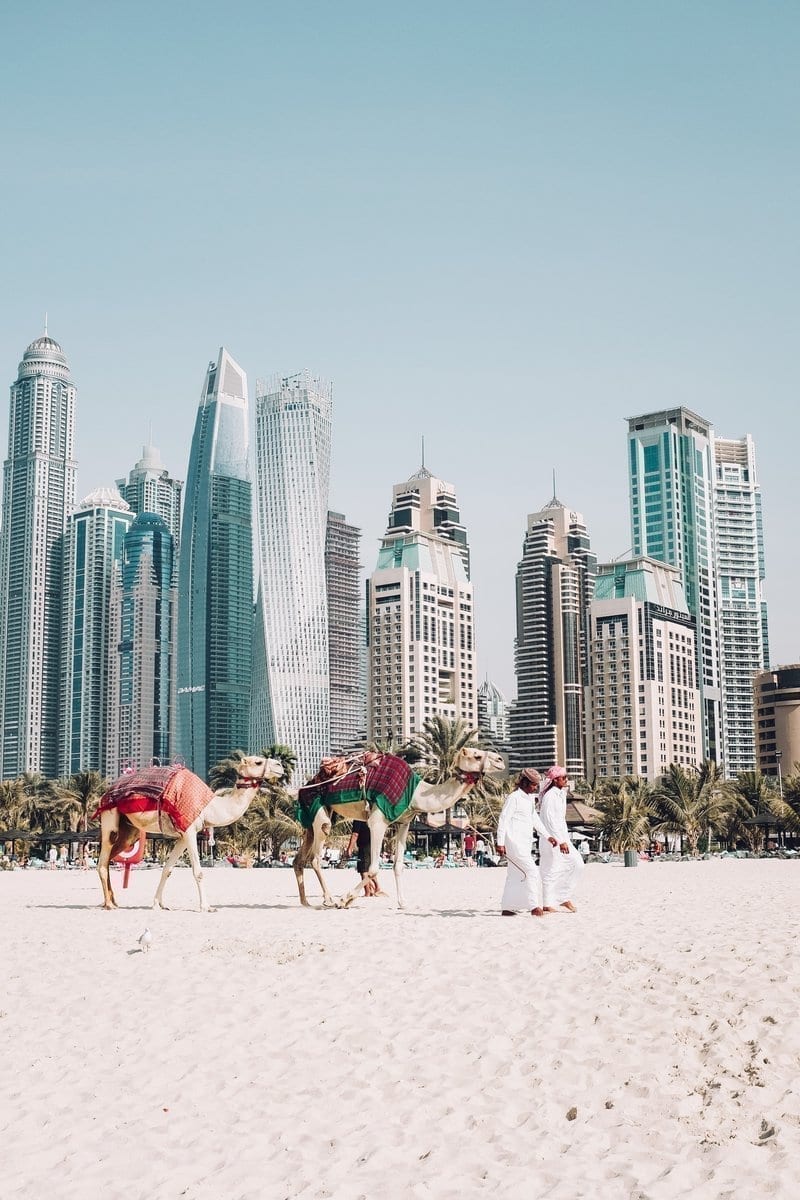 It's also close to the iconic Burj Khalifa, Dubai Polo, and Equestrian Club landmarks. This area is popular for off-plan property investment among investors. So if you'd rather invest in cheaper and flexible real estate projects, opt for off-plan properties in Arabian ranches.
Jumeirah Village Circle
If Palm Jumeirah isn't your cup of tea, then you can have Dubai investment properties in Jumeirah Village Circle instead. Located at the heart of the city, this serene village offers an astounding 2,000 luxury townhouses and exclusive villas.
Investing in this area is perfect if you want to target family clients. It has access to amazing medical facilities, community centers, clubs, and international schools. Furthermore, It's also near Dubai Marina and Jebel Ali. Its strategic location and promising amenities offer great real estate yields.
Dubailand
If you want to invest in a place where it offers top-notch entertainment, leisure, and sports, then Dubailand is perfect for you. Dubailand rivals The Dubai Lifestyle City and Mudon. Its location is popular for tourists, making it a perfect place for Dubai investment properties.
Most investors here buy apartment or condo units, townhouses, villas, and transform it into Airbnb rental accommodations. We recommend you invest properties here now while there's still pandemic. You can avail of cheaper costs. The best part? You can turn it into a passive income right after Dubai Expo 2020 resumes next year!
Downtown Dubai
Also known as the "Center of Now", Downtown Dubai is another great place for Dubai investment properties. Its location is close to the infamous Dubai Mall and Burj Khalifa. It features luxury apartments in the city proper.
If you opt to purchase affordable ones, you can look in Old Town as well. While the investment money required to purchase property here is quite high, you can also strike a deal in the secondary real estate market.
So what are you waiting for? Don't waste this opportunity to start making Dubai investment properties! Take advantage of the real estate market's cheaper prices, flexible payment terms, and huge discounts! Start scouting for your real estate properties here!