Families settle farther away from the business district to gain access to large properties in Dubai's suburban areas. This is important information for those who are planning to purchase a residential property in Dubai. Apartment rates in Dubai decreased by 11.7 percent while villa prices dropped at 12.1 percent during the first half of this year. 
Compared to the second half of 2018, apartment prices in Dubai dropped by 3.9 percent while villas at 4.3 percent compared to the prices at the same time last year, Property Finder Trends reported. Apartments in Dubai have been advertised at a median rate of AED 1,163 per sq. ft.
The areas with the cheapest apartment prices during the first half of 2019 are the following: Al Sufouh (-10.5 percent), Remraam (-9.6 percent), Downtown Dubai (-7.4 percent), Old Town (-7.2 percent) and Jumeirah Lakes Towers (-6.5 percent). Apartment sale prices are known to be worse than rented apartments. Apartment sales have low to middle single-digit percentage declines all across the UAE.
Ras Al Khaimah apartment units had the lowest decline in sales during the first half of 2019 at 6.2 percent at an advertised median price of only AED 560 per square foot. Ajman has remained the cheapest in apartment units with prices dropped at 3.9 percent and with an advertised median price of AED 269 per square foot. Sharjah apartments retained a modest decline in apartment sales at only 1.5 percent only and the median advertised price of AED 475 per square foot.
A lot of things are going on for villas in Dubai. According to a Property Finder Trends report, Dubailand, Dubai South, and Town Square have become more popular to home buyers due to more affordable off-plan offerings.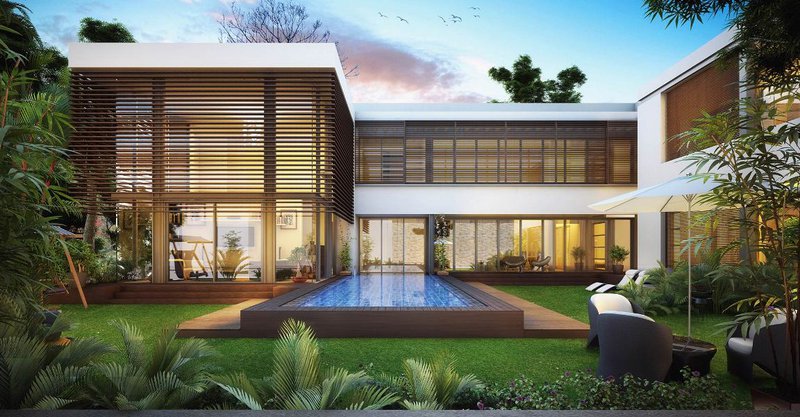 Property Finder Director of Data & Research, Lynnette Abad, said that as more villa communities are being completed and handed over there is also an increase in the number of families who migrated to suburban villa communities from the highly popular areas like Dubai Marina. Abad further commented that the number of renters who converted to home buyers also increased in such villa communities.
The following are the Dubai villa communities that had the largest decline in selling prices during the first half of 2019: Damac Hills (-8.2 percent), Emirates Hills (-6.6 percent), Green Community Motor City (-5.4 percent), Dubai Silicon Oasis (-5.2 percent), Al Furjan and The Villa (-5.1 percent). 
Ajman villa prices stayed almost the same with a drop of 0.8 percent compared to the first half of 2018. Ras Al Khaimah had a significant drop at 5.9 percent while Sharjah experienced a slight drop at 1.6 percent. 
Other villa communities showed zero to a marginal drop in its selling prices. 
Property Finder Trends also reported changes in the types of properties favored by investors. Apartments have remained the favored property type even though on a per-year basis its sales have declined yet its value has increased. 
Downtown Dubai had 1,586 apartment units sold during the first half of 2019, 1,288 units of which are off-plan property investments. It was followed by Dubai Hills Estate at 972 and The Lagoons, Dubai Creek Harbour at 853. 
Villas, on the other hand, have more transactions but mostly are of lower values. Dubai South experienced the highest number of transactions during the first half of 2019 at 434 sales mostly off-plan properties. Town Square followed it at 188 sales, 122 of which are off-plan. 
Information regarding any residential property in Dubai is crucial to any type of investor. If you are one of these investors, you can contact the experts for advice. Contact HBS Dubai today!