Dubai has long been an attractive destination for property investors, and the year 2023 holds immense promise for those seeking to maximize their returns. As one of the most dynamic and cosmopolitan cities in the world, Dubai offers a thriving real estate market that continues to evolve and present lucrative opportunities. In this comprehensive guide, we will delve into the property investment landscape in Dubai for 2023, exploring its profitability, the different types of investments available, the process for foreigners to invest, and the key areas to consider.
What is Property Investment in Dubai for 2023?
Property investment in Dubai involves purchasing properties, such as residential apartments, villas, or commercial spaces, with the aim of generating rental income and capital appreciation over time. Dubai's property market offers a diverse range of options to suit various investment goals and budgets. Whether you are a seasoned investor or a newcomer, there are opportunities for both short-term gains and long-term wealth accumulation.
Is it Profitable to Invest in a Dubai Property in 2023?
Yes, investing in property in Dubai remains highly profitable in 2023. The city's real estate market has shown resilience and consistent growth over the years, attracting global investors. Factors such as Dubai's strategic location, robust infrastructure, tax-free environment, and progressive government policies contribute to the profitability of property investments. However, like any investment, it is essential to conduct thorough research, seek professional advice, and evaluate market trends to make informed decisions.
Different Types of Property Investments in Dubai
Dubai offers a range of property investment options to cater to diverse investor preferences. Some common types of property investments in Dubai include:
Residential Properties: These include apartments, villas, and townhouses, which are sought after by individuals and families looking for comfortable and luxurious living spaces.
Commercial Properties: Dubai's thriving business environment makes commercial properties an attractive investment option. Offices, retail spaces, and warehouses can provide stable rental income.
Hotel Apartments: Dubai's booming tourism industry makes hotel apartments a popular choice. Investors can purchase hotel units and receive a share of the rental revenue generated by the property.
Can Foreigners Invest in Properties in Dubai?
Yes, foreigners can invest in properties in Dubai. The government has implemented various initiatives to encourage foreign investment and ownership. Non-UAE residents can invest in freehold properties in designated areas called freehold zones. These areas allow full ownership of the property and land for a specified period. Additionally, foreigners can also invest in leasehold properties in non-freehold areas through long-term lease agreements.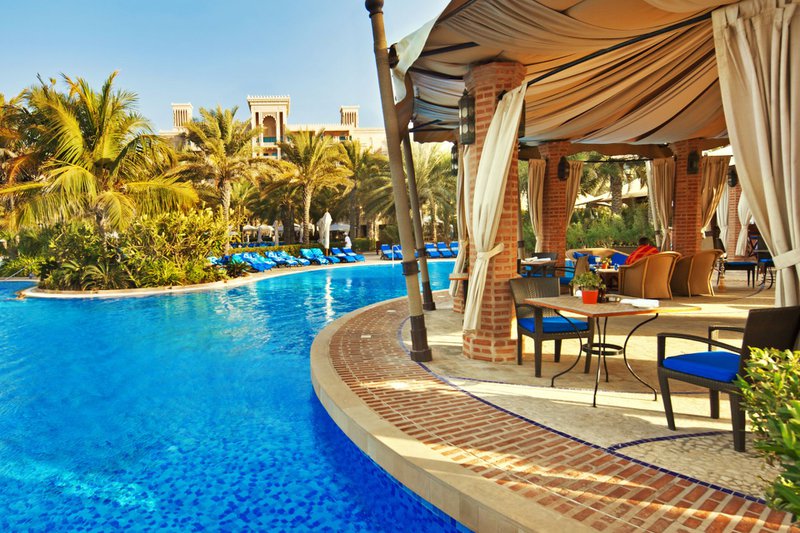 Where to Invest in Property in Dubai in 2023?
Choosing the right location is crucial for a successful property investment in Dubai. Here are a few areas worth considering in 2023:
Downtown Dubai: Known for its iconic landmarks such as Burj Khalifa and The Dubai Mall, Downtown Dubai offers a prime location for residential and commercial investments.
Dubai Marina: This waterfront community boasts luxurious residential towers, promenades, and a vibrant lifestyle. It remains a sought-after area for property investment.
Palm Jumeirah: An artificial island shaped like a palm tree, Palm Jumeirah offers exclusive beachfront properties and a luxurious lifestyle, making it an attractive option for investors.
How to Invest in Properties in Dubai?
Investing in properties in Dubai involves a systematic approach to ensure a smooth transaction process. Here are the essential steps to follow:
Research and Due Diligence: Conduct thorough market research, consult with real estate professionals, and evaluate the financial feasibility of your investment.
Engage a Real Estate Agent: Seek the assistance of a reputable real estate agent who specializes in Dubai's property market. They can guide you through the buying process and provide valuable insights.
Financing Options: Explore financing options, such as mortgages, if required. Several banks in Dubai offer financing facilities to eligible investors.
Property Selection and Negotiation: Select a property that aligns with your investment goals and negotiate the terms and price with the seller.
Documentation and Legal Procedures: Complete the necessary paperwork, including the sales agreement and title deed transfer, while adhering to Dubai's property laws and regulations.
Why Invest in Properties in Dubai?
Investing in properties in Dubai offers several compelling reasons:
Strong Rental Yields: Dubai's high rental demand and attractive rental yields make it an appealing choice for investors looking for consistent rental income.
Tax Advantages: Dubai's tax-free environment ensures that investors can retain the full income generated from their property investments.
Infrastructure and Facilities: The city's world-class infrastructure, amenities, and entertainment options make it an attractive destination for residents and tenants alike.
Future Growth Potential: With upcoming mega-projects like Expo 2020 and the continuous development of new neighborhoods, Dubai's property market is poised for further growth in the coming years.
Cost of Investing in Properties in Dubai
Investing in properties in Dubai incurs certain costs, including:
Purchase Price: The cost of the property itself varies based on the type, location, and size.
Transfer Fees: Typically, the buyer pays a transfer fee to the Dubai Land Department, which is a percentage of the property's purchase price.
Agency Fees: If you engage a real estate agent, they may charge a commission, usually a percentage of the property's purchase price.
Maintenance Fees: For certain properties, such as apartments in residential communities or commercial buildings, there may be annual maintenance fees.
Conclusion
Dubai's property market presents a wealth of opportunities for investors in 2023. With its thriving economy, strategic location, and visionary development plans, investing in properties in Dubai can yield substantial returns. However, thorough research, careful planning, and professional guidance are crucial to maximize your investment potential. By understanding the different types of investments, the process for foreigners, key investment areas, and associated costs, you can navigate the Dubai property market with confidence and embark on a rewarding investment journey.