The 70-story building will be Deyaar's tallest structure, with a completion date set for December 2024.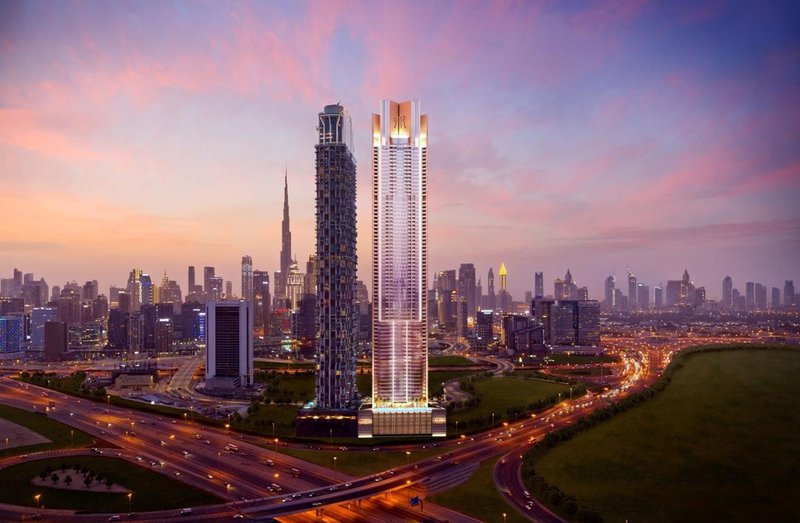 The National Engineering Bureau has been chosen as the project's principal consultant, and a tender has been issued to find a main contractor.
Regalia Dubai, a 70-story residential tower, will include more than 900 apartments, smart home technologies, fitness and recreational amenities such as a 70-meter-wide outdoor infinity pool, jacuzzi, family gym, private cabanas, and yoga pavilion, as well as wellness amenities such as an open-air cinema, grassy lawn, landscape garden, and reading corner.
There are both indoor and outdoor children's play spaces, as well as social amenities like a BBQ area, residents' lounge, and business center.
"We are pleased to launch Regalia, which is expected to set a new benchmark for high-end urban living in the center of the city," said Saeed Al Qatami, CEO of Deyaar Development, in a statement on the project's launch. It will be built to the greatest international standards and will provide an unrivaled array of luxury lifestyle facilities.
Sleek and expressive architecture, sophisticated interiors, smart city technologies, and seamless connectivity to key thoroughfares such as Al Khalil Road and Sheikh Zayed Road are among the features residents and investors can expect. As always, we pledge to complete projects on time, and we anticipate starting work on Regalia in August 2021.
"We are eager for Regalia to be completed in December 2024," Nasser Amer, Vice-President For Sales and Services at Deyaar, stated. Our flats will all come with built-in appliances and will be ready to move into as soon as they are finished. Freehold properties can be purchased with a 10% down payment and reasonable installments over a seven-year period for investors."
Deyaar's portfolio now includes Regalia, Bella Rose, Midtown, and the Millennium Al Barsha Hotel, among others.