Dubai Maritime City is a captivating waterfront community located in the heart of Dubai, United Arab Emirates. Boasting a perfect blend of modern architecture, vibrant culture, and picturesque views of the Arabian Gulf, this dynamic neighborhood offers an exceptional living experience for individuals and families alike. In this comprehensive guide, we will explore the key aspects of living in Dubai Maritime City, from its prime location to its nearest amenities, leisure activities, and the advantages and disadvantages of calling this thriving community home.
Dubai Maritime City caters to a diverse range of residents, making it an ideal destination for families, professionals, and individuals seeking a high-quality lifestyle. The community provides a safe and welcoming environment for families, with ample recreational spaces, parks, and facilities for children. For professionals, its proximity to key business districts and a bustling commercial hub makes it a convenient choice. Regardless of income level, Dubai Maritime City offers a variety of housing options to suit different budgets and preferences.
Location
Situated in the prestigious district of Port Rashid, Dubai Maritime City enjoys an enviable location that places it in close proximity to several prominent landmarks. Just a short drive away from Downtown Dubai and Dubai International Financial Centre (DIFC), residents have easy access to a multitude of business and entertainment opportunities. Additionally, Dubai Maritime City is well-connected to major transportation networks, ensuring hassle-free commuting within the city and beyond.
Proximity to Essential Facilities: School, Supermarket, Healthcare
While there are no specific schools, supermarkets, mosques, or healthcare facilities within Dubai Maritime City itself, there are several options available in the surrounding areas. Here are some notable establishments near Maritime City, Dubai:
Schools:
GEMS Wellington Academy – Al Khail: Located in Al Khail Gate, this reputable international school offers quality education from Foundation Stage to Year 13.
Dubai British School: Situated in The Springs, this school follows the British curriculum and provides excellent academic programs.
Jumeirah English Speaking School (JESS): Located in the Arabian Ranches community, JESS offers a renowned British curriculum and is known for its high standards of education and holistic development.
Supermarkets:
Carrefour Market: Situated in the nearby Jumeirah Lakes Towers (JLT) area, Carrefour Market provides a range of groceries, household items, and fresh produce.
Spinneys: Located in the neighboring community of Dubai Marina, Spinneys is a popular supermarket chain offering a wide selection of products.
Mosques:
Jumeirah Mosque: Located in Jumeirah, this iconic mosque offers guided tours and serves as a center for cultural understanding.
Al Rahim Mosque: Situated in the Al Quoz area, Al Rahim Mosque is a community mosque that provides prayer facilities for residents.
Healthcare Facilities:
Emirates Hospital – Jumeirah: Located in Jumeirah, this modern hospital offers a comprehensive range of healthcare services.
Mediclinic City Hospital: Situated in Dubai Healthcare City, Mediclinic City Hospital is a renowned medical facility known for its advanced treatments and specialized departments.
Convenient Access to Nearby Malls, Restaurants, and a Vibrant Nightlife Scene
Dubai Maritime City offers residents a convenient location with various options for shopping, dining, and nightlife in the surrounding areas. Here are some notable destinations near Maritime City:
Nearest Malls:
Dubai Mall: One of the world's largest shopping destinations, offering a vast selection of luxury brands, retail outlets, and entertainment facilities.
City Walk: A trendy open-air lifestyle destination with a mix of upscale shops, restaurants, and entertainment venues.
Ibn Battuta Mall: Known for its unique design inspired by the travels of Ibn Battuta, this mall features a wide range of retail outlets and dining options.
Nearest Restaurants:
Pierchic: Located at Al Qasr Hotel, this award-winning seafood restaurant offers stunning views of the Arabian Gulf and a fine dining experience.
Zuma: A renowned Japanese restaurant in the DIFC area, known for its contemporary cuisine and stylish ambiance.
La Petite Maison: Serving Mediterranean cuisine, this restaurant in DIFC offers a vibrant atmosphere and delectable dishes.
Nightlife:
Barasti Beach: A popular beach club known for its lively atmosphere, live music, and stunning beach views.
White Dubai: A trendy rooftop nightclub in the Meydan area, offering a vibrant nightlife experience with international DJs and a stylish setting.
Billionaire Mansion: Located in Taj Dubai, this luxury nightclub offers a glamorous setting, live entertainment, and a vibrant party atmosphere.
These are just a few examples of the many shopping, dining, and nightlife options available near Dubai Maritime City. Residents can explore a diverse range of experiences within a short distance from their doorstep.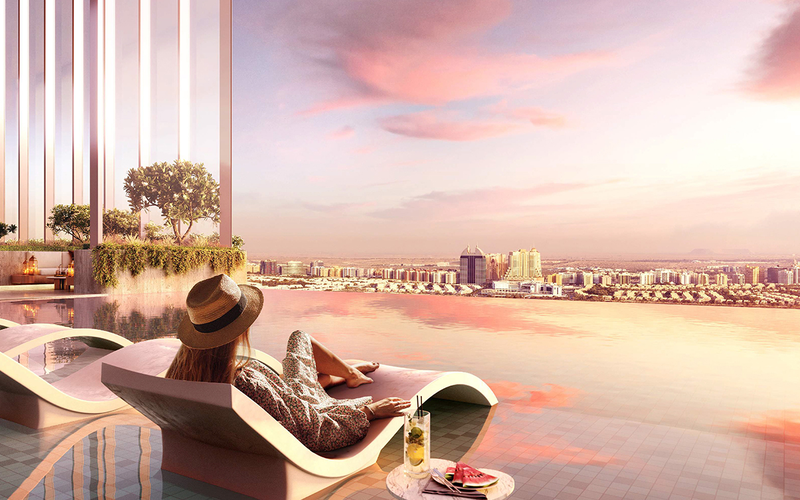 Beaches and Other Leisure Activities
Living in Dubai Maritime City means being close to pristine beaches along the Arabian Gulf coastline. Residents can soak up the sun, indulge in water sports, or simply take a leisurely stroll along the shoreline. The community itself offers well-maintained parks, green spaces, and promenades, providing ample opportunities for outdoor activities and relaxation.
The Benefits of Residing in Dubai Maritime City
Dubai Maritime City offers a host of advantages to its residents. Its central location provides easy access to major business districts, entertainment venues, and transportation networks. The presence of world-class amenities, including schools and healthcare facilities, ensures a convenient and comfortable lifestyle for families. Moreover, the proximity to the Arabian Gulf and beautiful beaches adds an element of natural beauty and leisure activities to residents' daily lives.
Considerations When Living in Dubai Maritime City
While Dubai Maritime City offers numerous advantages, it's important to consider a few potential drawbacks. The cost of living in this vibrant waterfront community may be higher compared to other areas in Dubai. Additionally, as a bustling and thriving neighborhood, traffic congestion during peak hours can be a challenge. However, these factors are balanced by the many benefits and opportunities that Dubai Maritime City provides.
Final Thoughts
Dubai Maritime City is a remarkable waterfront community that offers a truly exceptional living experience. With its prime location, top-notch amenities, and a wide range of leisure activities, residents can enjoy a balanced lifestyle that combines work and play. Whether you're a family seeking a safe and vibrant neighborhood or a professional looking for convenience and accessibility, Dubai Maritime City has something to offer everyone. Embrace the allure of this thriving community and discover the joys of living in Dubai Maritime City, where luxury, comfort, and a dynamic waterfront lifestyle await.