Dubai is famously known as the "most expensive city in the world for tourists." But if your plan is to actually live there as an expat, how much would a house for rent in Dubai actually cost?
The Cost of a House for Rent in Dubai
Whether you are temporarily relocating or moving to Dubai for good, it is best for you to have a picture of what it is like to really live there. In this article, we will be focusing more on the cost of living in Dubai as an expat.
Dubai's Cost of Living
The standard of living in Dubai is very costly. Most expats go there to uplift their lifestyle and reside in a place that is environmentally sustainable and advanced. However, this ambition does not come cheap.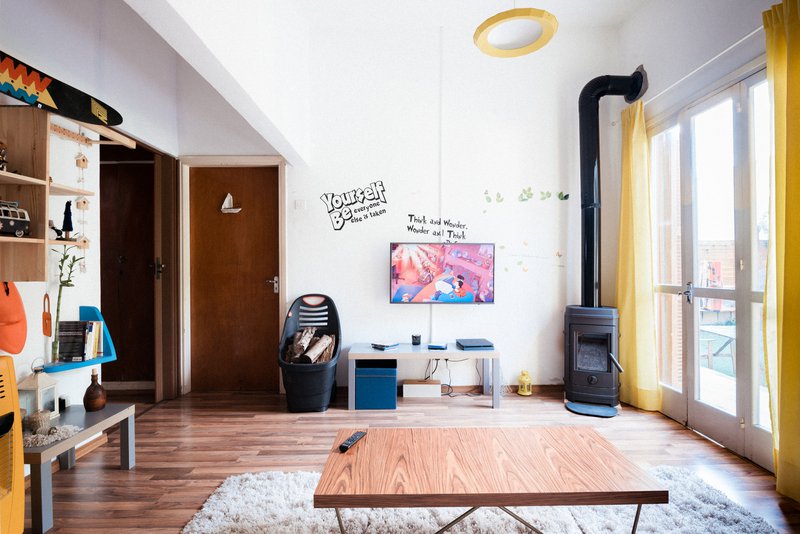 In fact, many of those who are living in Dubai is struggling to pay their rent. Despite the claims of property experts that renting costs are getting cheaper, it does not apply to all.
Jumeirah Beach Residence (JBR) is a popular neighbourhood in Dubai due to its closeness to the beach and accessibility to the Dubai Tram or Metro. The cost of a one-bedroom flat in JBR would range from Dh95,000 to Dh116,000. This is according to Dubai's rental index.
The Strategic Location
But you can also rent flats that cost half the price at Dh50,000. Although these ones are farther away or in other communities. One example would be the International Media Production Zone (IMPZ).
In Dubai, non-freehold locations offer the cheapest apartment options for tenants. These are areas like Al Awir, Al Quoz and Al Qusais. They offer minimum rates for studio apartment pricing at Dh19,000, Dh21,000 and Dh25,000, respectively.
For those who are looking to rent freehold properties, the best locations would be Dubai Investment Park, International City and Gardens. Studio apartments in these locations are priced at Dh 25,000 Dh30,000 and Dh34,000, respectively.
It was reported that apartments rental prices in Dubai posted an annual decrease of 7.3 per cent during the first quarter of 2018. Meanwhile, villa rates declined by 10.15 per cent. Because of this, apartment rental rates have dropped. "Landlords are also trying out various ways to keep their tenants. These include the acceptance of rental payments in multiple cheques, offering more competitive prices and more attractive lease terms," head of research at JLL Middle East and North Africa, Craig Plumb, said.
The Real Estate Regulatory Authority (RERA) in Dubai is responsible for maintaining and updating the Rental Price Index in the country. It is a database that records the average rental prices for all types of property in Dubai. The database is updated on an annual basis to keep the transparency of all rental transactions across all properties in the country.
We listed the cheapest and most expensive places to have a house for rent in Dubai. This is based on the rental rates posted by the RERA rental index as of 26 April 2018.
Cheapest House for Rent in Dubai
Al Awir: 19,000 to 23,000
Al Ehibab: 21,000 to 25,000
Al Qouz: 25,000 to 31,000
Al Qusais: 27,000 to 33,000
Al Tawar: 28,000 to 34,000
Al Baraha: 28,000 to 34,000
Al Muhaisnah- Fourth: 30,000 to 36,000
Satwa: 30,000 to 40,000
Al Jaffliya: 30,000 to 40,000
Abu Hail: 31,000 to 37,000
Most Expensive Places to Rent
Dubai Investment Park: 25,000 to 35,000
International City: 30,000 to 36,000
Gardens: 34,000 to 42,000
International Media Production Zone: 35,000 to 43,000
International City CBD: 36,000 to 44,000
Discovery Gardens: 38,000 to 46,000
Dubai Silicon Oasis: 38,000 to 46,000
Dubai Sports City: 42,000 to 52,000
Green Community DIP: 42,000 to 52,000
Jumeirah Village: 43,000 to 53,000
Conclusion
With these lists, you can prepare yourself when you decide to move to Dubai and relocate there temporarily or live there as an expat. It is better to understand the cost of living in the country before you make the move. This will help you avoid any unnecessary expenses once you start a new life in Dubai.