Dubai is known for many exciting and mesmerizing activities and annual events that can attract international tourists. Among all the options of activities that Dubai offers to tourists and travelers, one thing that hits home is the desert safari. If you have plans of trying out this unique and spell-binding experience, this will serve as your guide to make the most of your trip.
Not all people know what a desert safari is. Here are some of the activities that make up this highly exciting adventure:
Dubai is perched on the heart of the Arabian Desert which makes it a perfect spot for a desert safari. A desert safari will let you experience cruising through the desert safari and at the same time having fun with all the entertainment options and foods available. You will also experience first hand Arabic culture as you dress up in traditional attire, be immersed in Emirati traditions, and of course, savoring sumptuous Arabic foods. The following are some of the best things that you can expect when you go through a desert safari:
Skiing on the sand dunes
Savoring a sumptuous Arabian food buffet
Quad biking
Henna paint for females
Taking photos of the Arabian falcon
Enjoying live music
Watching belly dancing performances
Dune bashing
Now that you know what makes up a desert safari, it's time for you to choose the right Safari company that will provide you with the best desert safari services:
Raptor Team Tourism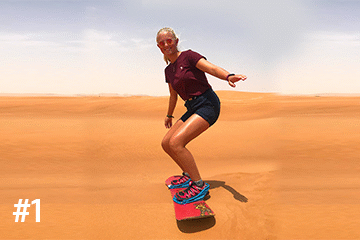 It's popular for its professional and highly exceptional services. The desert safari packages offered by Raptor Team include morning and nighttime safaris and extreme adventure safaris. These can guarantee you the most thrilling and genuine experience in the Arabian Desert. They also offer luxury desert safari tours which include premium services such as chauffeured rides, sheesha services, and others. The Raptor Team is rated by TripAdvisor as second best. Prices will start at AED 220.
City One Tourism and Travel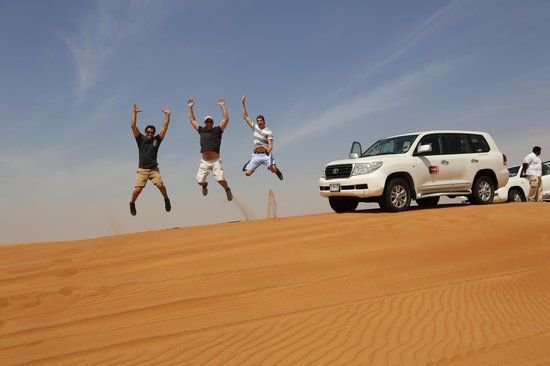 City One Tourism and Travel offers camel riding safaris, classic desert safari packages, buggy safaris, and overnight safaris. You will have the chance to enjoy flavorful dates and Arabic Gahwa, an unlimited supply of soft drinks, and live entertainment. The company also offers pick-up services from one's hotel to the camp. Prices will start at AED 175.
Khat Tours and Safaris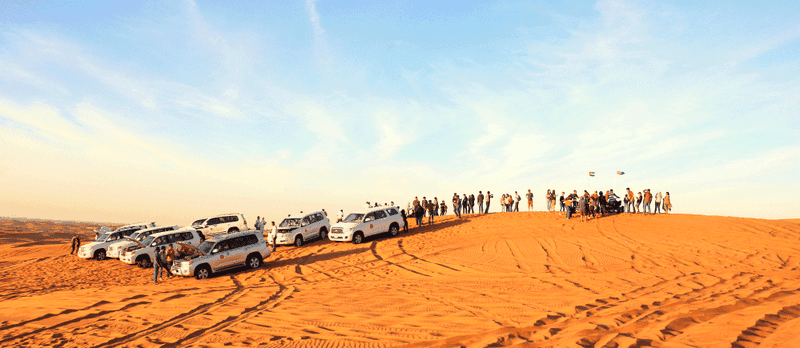 Khat Tours and Safaris is a highly established tourism service company that has been in the business for 10 years. It is popular for offering the best nighttime and daytime desert safari packages. They also offer camel trekking packages with or without dinner. You may also choose to have a helicopter tour which enables you to have a bird's-eye view of Dubai's popular landmarks such as the Atlantis, The Palm, and the Burj Al Arab.
OceanAir Travels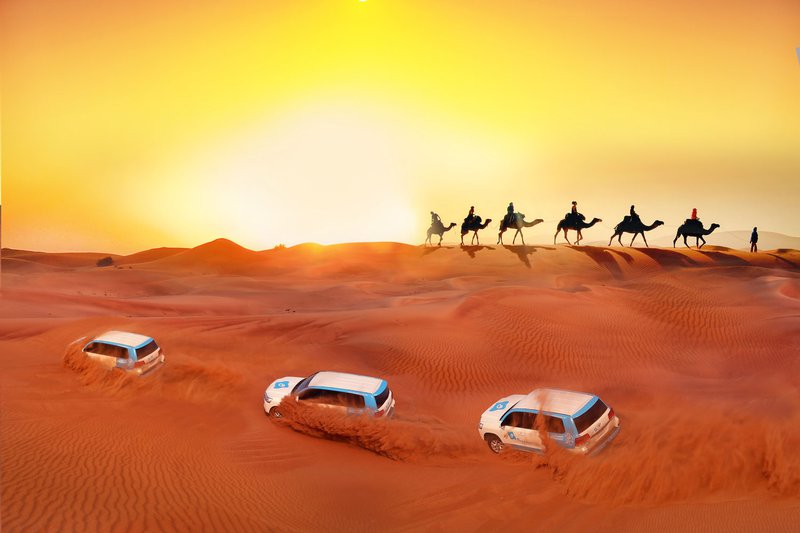 OceanAir Travels is a registered company in Dubai, the UAE, and Egypt. It has 15 years of experience in offering services all over these places. They are popular for having extensive local culture knowledge and exclusive desert safari tours. The company offers the best-rated desert safari packages that include daytime and nighttime desert safari tour packages and overnight safaris that include dune bashing, camel riding, and even brunch. There are also combo tours that include city tours and evening desert safaris in just one package. Such packages are great for tourists, visitors, and residents of any age group. A trained local guide will be accompanying the whole group. Prices will start at AED 146.
Platinum Heritage Luxury Tours and Safaris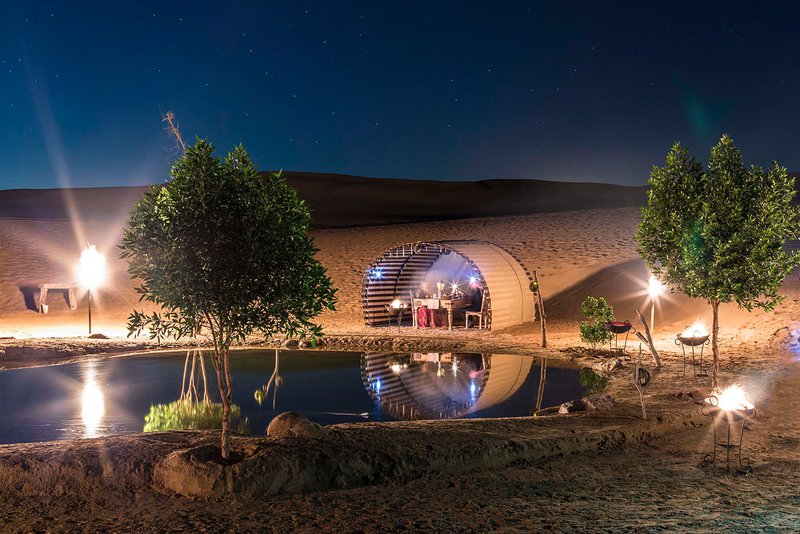 Platinum Heritage Luxury Tours and Safaris is known for being one of the companies to offer the best luxury safari tours in Dubai. Their safari packages include unique and sustainable desert experiences that highlight Emirati cultural heritage. It makes use of a 1950's museum vintage Land Rovers for the safari tours to give you the most authentic experiences. Prices will start at AED 495.
You haven't been to Dubai, if you haven't tried the desert safari. Learn some tips on how to make the most of your stay in Dubai, by checking here.