More exciting news from Dubai and the UAE this week to give you significant updates. Here are some not to miss tidbits that can influence the way you do business:
Downtown Design Stages Largest Middle Eastern Talent Curation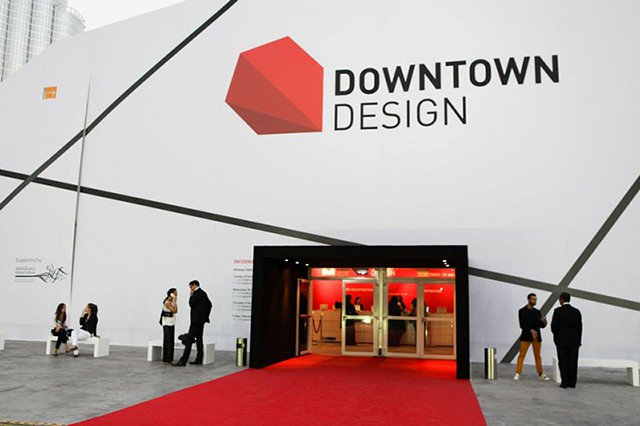 Downtown Design, UAE's leading design fair, showcases the most influential and renowned designers in the industry. Downtown Design will take place on November 13-16 during the Dubai Design Week 2018. The fair will present over 175 contemporary brands and 40 regional brands. The event is the largest curation of Middle Eastern talent. The fair aims to provide a platform for various voices and perspectives through their choice of topics and speakers to grace the event. One of the designers to look forward to is Martin Lawrence Bullard, who has designed homes for Cher, Tommy Hilfiger, Kardashian-Jenners, Alessandra Ambrosio, and others.
UAE's leading developers and design firms will discuss topics that are crucial to architecture and interior design. Some of the popular names are Matthew Utley of Grimshaw Architects, Tariq Khayyat of Zaha Hadid Architects, Baharash Bagherian of SEE Nexus, and David Lessard of H+A. They will share their experiences and skills in the quest to build more resilient and formidable communities.
VAT Impact Wanes; Inflation Eases in Saudi Arabia
Inflation is expected to fall to 2.2 percent on 2019 from 2.6 percent this year. This results from the wearing off of fuel subsidy cuts and VAT implementation. Fitch Solutions which is a unit of Fitch Ratings said that this is supported by the expectation that the Saudi government will veer away from fiscal consolidation by 2019. This means that more subsidy cuts and tax hikes will not have a substantial impact on the inflation rate of the region. Saudi Arabia and the UAE are among the first Arabian gulf states that implement VAT at the start of 2018 to find alternative revenue sources.
VAT and subsidy reforms at 5 percent will continuously put pressure on prices in the short term especially in the industries of transportation, food, and beverages. In the area of monetary policy, the Saudi Arabian Monetary Authority (SAMA) can be expected to show confidence in the riyal's dollar peg. In fact, it has hiked its benchmark rate with the US Federal Reserve. Since early this year, SAMA already raised its major policy rate by a cumulative 75 basis points.
Developers: Dubai Property Sales Surpasses $180 Million
Dubai-MAG Lifestyle Development (MAG LD) reports increased interest in portfolio of residential projects all across Dubai. MAG LD is the property development arm of MAG Group Holding. The company revealed that Dubai's total sales surpassed the AED3 billion mark ($180 million). The developer said that it has sold almost 2,900 units consisting of studios and one-, two- or three-bedroom residences. This comes as an addition to 2- to 3-bedroom townhouses.
According to Talal Moafaq Al Gaddah, the CEO of MAG LD, Dubai is now at the center of the real estate world due to the services and security assurances that the Emirates offers to investors. He added that a total of 2,887 units from multiple developments were sold including properties in the Meydan area and the Business Bay Downtown area.
In September, Mag LD disclosed that it sold 600 units amounting to AED400 million from its MAG Eye project in Dubai.
Follow Dubai Business News each week by following us on facebook.