It might be a little frightening to give birth in a country that is not yours, especially in Dubai. It is because of the overwhelming health care system and medical expenses involved when giving birth. If you are about to give birth in Dubai, it helps to find out about the delivery costs and all other medical expenses involved.
1. Make Sure That You are Married
The first you must know before you give birth in Dubai is that you have to prove that you are married. You have to be married to deliver a baby in Dubai's hospitals. Any hospital would ask for an original and a copy of your marriage certificate when you open a maternity file.
2. Ensure Your Medical Coverage
You have to make sure that the medical insurer you have has maternity coverage. Find out how much is provided and request for an upgrade if maternity coverage is excluded. Giving birth in Dubai can be costly even when you can access public health care. The following are some of the costs you can expect:
Public Hospital: Average hospital bill for prenatal and childbirth is AED 4,000 to 7,000.
Private Hospital: Average hospital bill for prenatal and childbirth is AED 13,000 to 22,000.
It is costly to have a baby in Dubai since you'll have many ultrasounds, and tests will be conducted every two weeks. You will have mandatory glucose test to check for gestational diabetes. There are also various maternity packages in Dubai. There are antenatal packages, normal delivery packages, and cesarean section packages.
3. Find Yourself an OB-GYN
It is significant for you to find an obstetrician and gynecologist who knows what you need and is sensitive to it. Come up with a list of what you expect from the ob-gyn. You may also decide on the team of medical experts you intend to see during the course of your pregnancy.
4. Gather the Documents Required for Giving Birth in Dubai
It is important for you to bring all the following documents for you to give birth in Dubai:
Expectant mother's valid health card
Passports of husband and wife (original and copy)
Marriage certificate (original and copy)
Residency visa (original and copy)
5. Pick a Hospital
Before you open a maternity file in any hospital, find out if they allow the husband to stay for the night or if the husband can stay after the hospital's visiting hours. There are other hospitals in the UAE that don't allow this. Private hospitals provide private rooms and suites, but government hospitals don't.
Government Hospitals
Maternity packages in government hospitals cost AED 2,500 for twelve visits and associated tests. Delivering a baby costs AED 700 plus extra charges for private rooms and extra nights in the hospital and other complications. The total cost is more likely to be AED 6,000.
Private Hospitals
The popular option here is American Hospital Dubai. A maternity package in this facility costs AED 11,950 for two days' stay. There are extra charges for epidural anesthesia, circumcision, vaccinations, and neonatal care.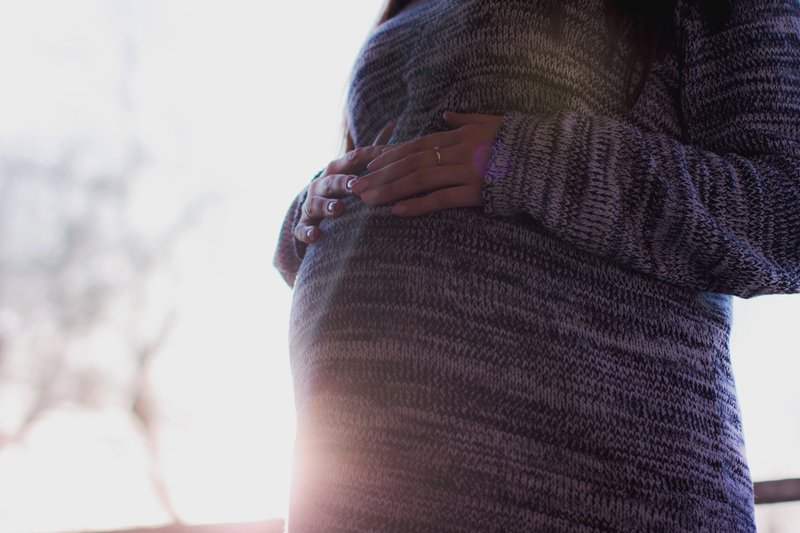 6. Make Your Birthing Preferences Known
You have to make a list of your expectations about birthing preferences. Make sure that you have a support system. There are those who require the support of friends and family. This is why doulas are available to provide consultation and support. Home birth and water birth techniques are now offered in Dubai. Vaccinations are provided right after birth and during the first months. You will receive a vaccination schedule from the hospital.
7. Register Your Baby in Dubai
The parents will be issued with a notification of birth by the hospital. From that date, you have 30 days to register your baby in Dubai for his or her birth certificate. If you register beyond that timeframe, you will need to pay fines. Expats have to acquire English and Arabic birth certificates attested by both the Ministry of Foreign Affairs and the Ministry of Health. The following are the documents required for registration:
Parents' passports with residence permits (original and copy)
Copy of the attested marriage certificate
Discharge summary from the hospital for both the mother and baby
Notification of birth from the hospital
8. Get a Passport for Your Baby
The baby has to have a passport for the residency visa application. If the baby will not obtain a residency visa after 120 days, a fine of AED 100 will be implemented for each day. The baby will be prohibited from leaving the UAE.
9. Acquire the Baby's Residency Visa and EID or Emirates ID Card
There are several documents that you have to prepare for your baby's residency visa.
Baby's passport
Typed application form
Birth notification
Three passport-size photos of baby with eyes open
Baby's birth certificate
Parents' original and copy of marriage certificate as attested by the Ministry of Foreign Affairs
Copy of job contract and salary certificate of the baby's sponsor
Parents' passports and valid UAE residency visas
Copies of parents' Emirate IDs
Sponsor's tenancy contract attested by Dubai's Land Department
When you know what to do before you decide to give birth in Dubai, it will be less daunting for you.