Any tourist who likes to dine out anywhere in the region will find all possible cuisines and brand-new environs. The following are Dubai's top options for the best foods and dining experience: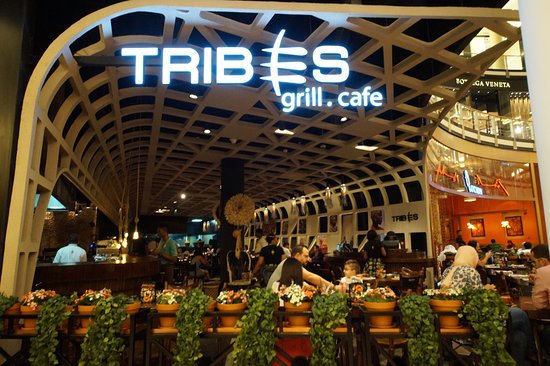 Tribes
This is where you can experience tribal dancers around you with some more Africa-inspired props to go with the best steaks Africa can offer. Tribes is a steakhouse with an African theme. The African meats are imported from Sharjah. It is located in the Mall of Emirates. Its multi-tribal sausage platter is a must-try.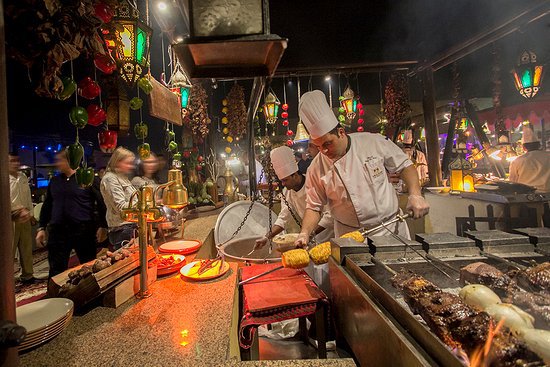 Al Hadheerah
Finding the highest quality of Emirati cuisine is still that difficult. For you to make the most of the experience, you will be presented with more Arabian elements as you dine in the restaurant. The entrance is a traditional fort. Every guest will be met with falcons on handlers' mitts. There will be Arabian horses with tunic-clad masters and Sufi dancers around. The whole lamb lowered into the charcoal pit for slow cooking is something that must not be missed.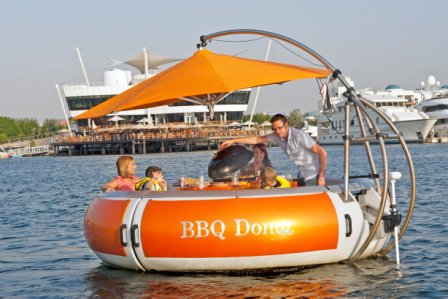 BBQ Donut
This is barbecue dining in a unique way. Diners dine in a donut-shaped dinghy with a grilling station in the middle. Six people can dine together with a box of ready to grill meats. A captain can be paid for the day if you don't feel comfy navigating. You can find BBQ Donut on the Boardwalk.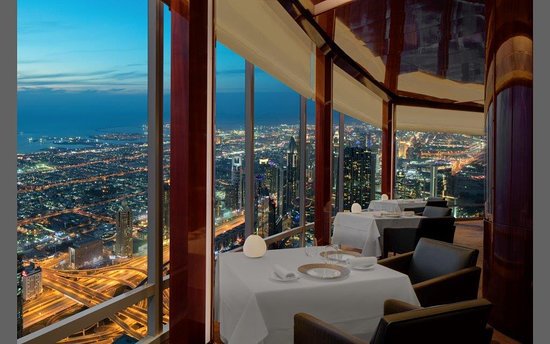 At.mosphere
At.mosphere offers you dining experience at 122 floors high, being located at the top of the Burj Khalifa. You can dine while surrounded by the bird's eye view of the Dubai scene. Savor European cuisine and aesthetically presented. At times, you may chance upon some Michelin-starred guest chefs running the kitchen.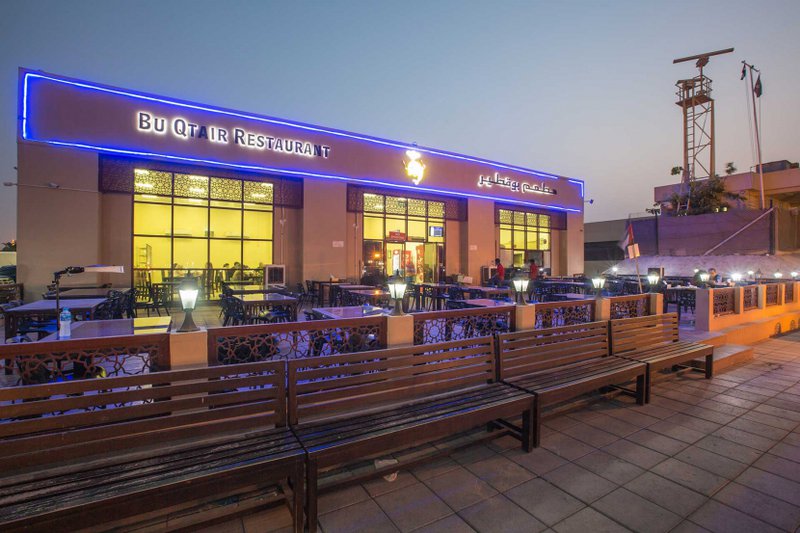 Bu Qtair
"Low key" dining is not really a usual commendation in Dubai, but it's what makes Bu Qtair stand out from the rest. You can dine in a port-a-cabin located on Jumeriah Beach. This simple and basic fish shack has attracted a number of expats. You can try its pomfret, shrimp, snapper, or shari (spotted emperor). The restaurant can be found on Road 4d.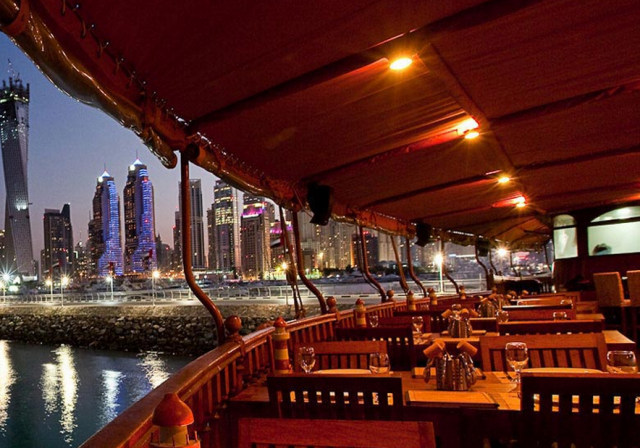 Aprons & Hammers
You can revisit the fishing and pearl diving culture of Dubai's past by dining at Aprons & Hammers. You can try crabs and lobsters served in a traditional sailing vessel; such crustaceans are served in tin buckets. Tables have fishing net coverings to shield diners from the sun and they are festooned with plastic crabs, lobster baskets, and starfish. Adults will have fun from pincers, hammers, and even aprons. This is located on the Dubai International Marine Club.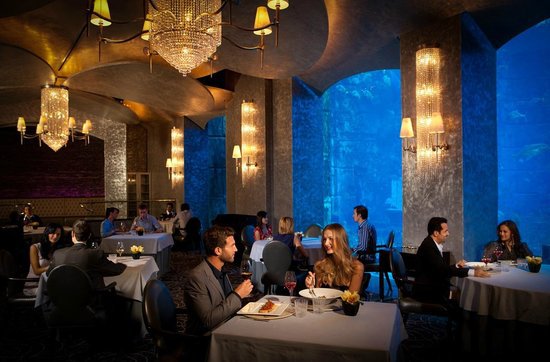 Ossiano
Ossiano makes you experience dining under the ocean. It is an underwater bar and restaurant and it has glass panels from the floor toward the ceiling located at the Atlantis, the Palm that offers you a view of 65,000 fish swimming in the Ambassador Lagoon. You can dine on various seafood cuisines such as superior Sturia caviar and crispy monkfish and the lobster gazpacho.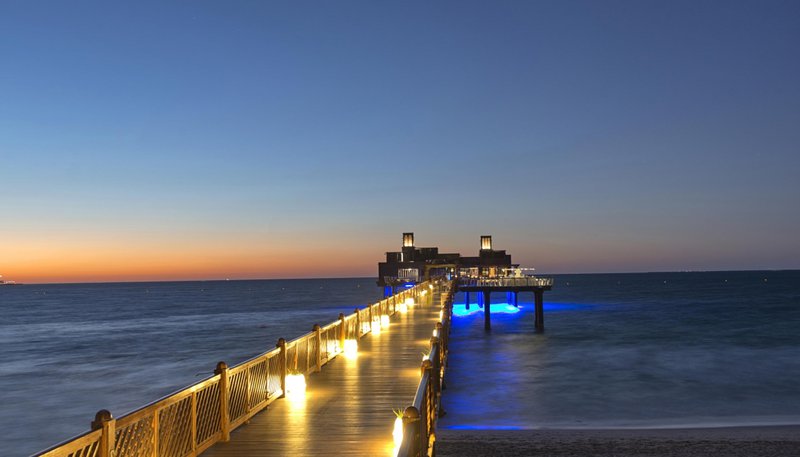 Pierchic
When you are on the Jumeirah beach or the Al Qasr hotel, you can find the warehouse-style façade of the Pierchic out there over the waves and on wooden stilts. It looks like an Arabian ranch, but it is a first-rate fish restaurant. You have to pass by the long private pier or ride the golf cart. Don't miss out on yellow-fin tuna, oysters, and sea scallops.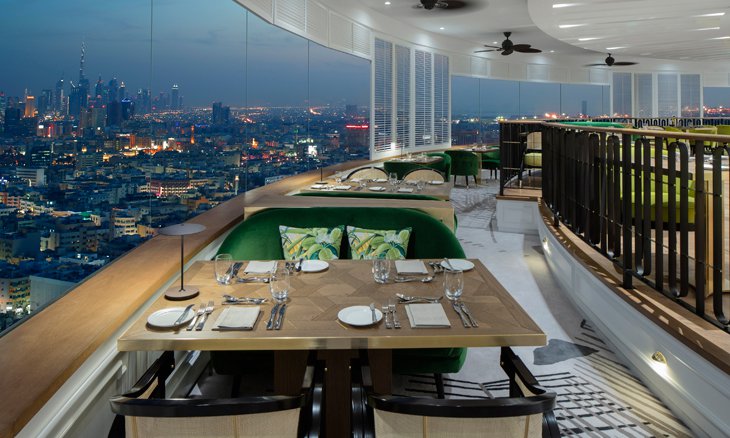 Al Dawaar Revolving Restaurant
Al Dawaar is the only revolving restaurant in Dubai. It is located at the Hyatt Regency Dubai. You can dine surrounded by a panoramic 360-degree view of Dubai. You can be mesmerized by the Burj Khalifa, Creek, and its vast sea around. You can try its "Taste of Asia" dinner every Thursday and dine on nasi goreng, tempura, Peking duck roll, etc.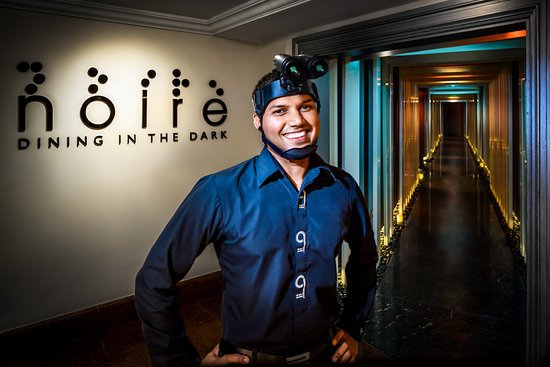 Noire
Dining in a pitch-black restaurant makes your other senses apart from sight heightened. This is the principle behind Noire located in Fairmont on Sheikh Zayed Road. You will have three courses. Maitre'd and waiters will be serving food in night goggles to help them locate your table and seat. You can meet with the chef and sommelier after dining to talk about the dishes.
If you are up for something exotic not only for the dishes but the entire experience, you can check on our Dubai lifestyle recommendations. If there are other activities you want to engage in while in Dubai, you can simply check ReDubai.