The world's most impressive infinity pool is now fully constructed. The pool is on the 50th floor of the Palm Tower Dubai. The tower will soon open its top three-story attraction called the "The View at the Palm," the bottom of which is the infinity pool. On the second top floor is a restaurant while the topmost level is a public viewing deck which includes an interactive museum which features information about the skyscraper's creation.
The infinity pool is located 700 feet off the ground. Constructing the pool was not without problems. One factor the construction workers had to contend with is the strong winds from the Persian Gulf. The pool is to be fully completed and ready for use by the end of this year.
The Palm Tower infinity pool is one of the highest in the entire world, but it was not able to break the record held by the Hong Kong Ritz Carlton which is found on the 118th floor. It is close to 1,600 feet above the city street.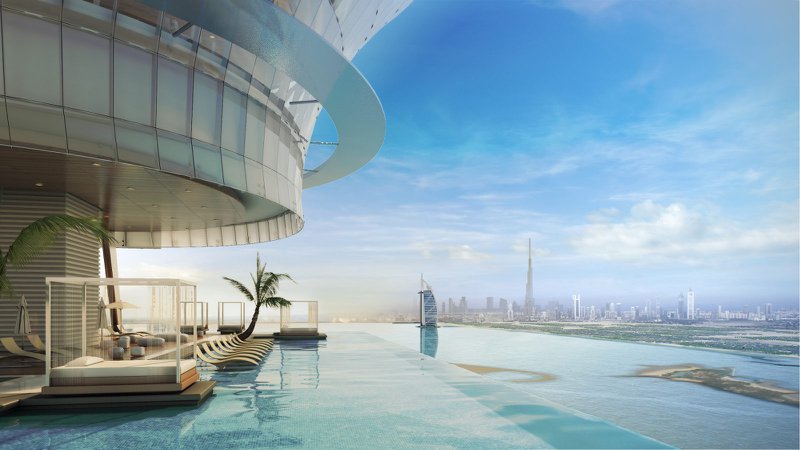 According to Omar Khoory, the managing director of Nakheel, the building's developer, The View at the Palm is awe-inspiring, breathtaking, and it offers an interactive educational opportunity to the visitors.
Dubai today appears to be developing a new skyscraper most of the time. What most people don't know is that its history goes back to pre-oil boom days. If you happen to be in Dubai, you try to balance the modern Dubai lifestyle with a journey to its past by visiting Dubai Creek. It is one of the archeological sites outside the city.
If you want to know more about and the luxurious Dubai lifestyle before you invest in the city, it's better to check out ReDubai first.