When the UK and the US are giving family travelers the drab-looking winter atmosphere, Dubai stays warm and welcoming to all families. It is known for its luxurious Dubai lifestyle, world-famous landmarks, and glamor; but Dubai remains child-friendly. The entire family can hang out in any business establishment, and children will be greeted with a warm welcome.Source: ArabianBusiness.com
The Best Time to Go
It's best to go to Dubai during late October, or around the half-term since it's when Dubai gets warm. Late December weather is much like a pleasant day in May in the UK without the rain. You may also enjoy the holiday season in Dubai with family but with balmy weather without the snow. Look forward to January for the Dubai Shopping Festival, which comes with various activities.
The Best Places to Stay
You can find more than 700 hotels and aparthotels in Dubai. Most of the accommodations are intended for business travelers, but there are areas that cater more to family travelers. The majority of the beach hotels are great for families. They have a homey ambiance and beach access for the kids, not to mention topnotch features.
Hotels located in Dubai's theme park district are also family-friendly with their kid-friendly amenities. The family may also opt for something unique like a cruise liner that had been converted as a hotel attraction.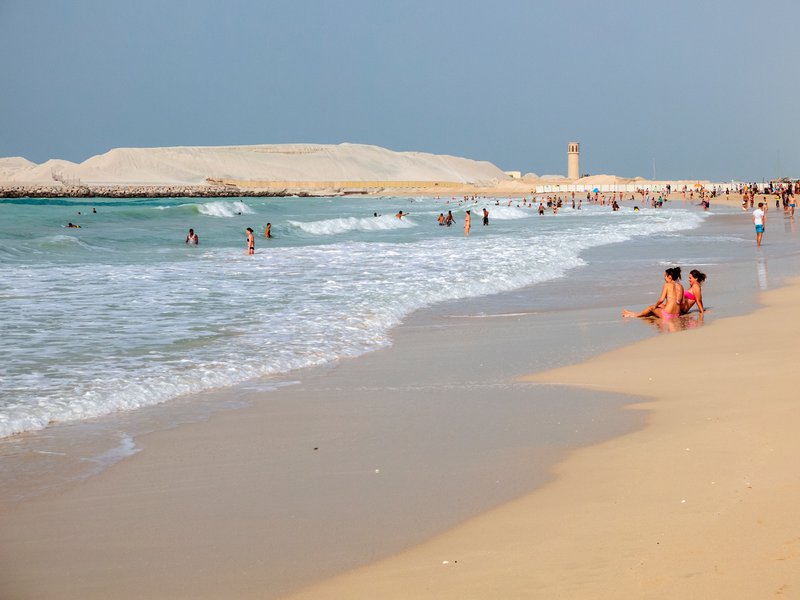 The Best Things to Do for Family
There are diverse activities that families can enjoy in Dubai. Dubai is lucky to have a great seaside setting, and kids can play on the sand or in the hotel pool all day long. It may be necessary to create an itinerary for the family's activities while in Dubai.
The kids will love Dubai's various-themed parks such as Legoland, Hollywood-themed Motiongate, Aquaventure, and IMG Worlds of Adventure. There are also indoor entertainment and activity areas such as Dubai Aquarium within the Dubai Mall, Kidzania, and the indoor ski slope at Ski Dubai in the Mall of the Emirates. Vox Cinemas and Reel Cinemas have child-friendly programming. Game arcades are also available for the geeky kids.
You can also go to the viewing platforms at the Dubai Mall to have a clearer view of the Burj Khalifa at a fantastic perspective. The entire family may also enjoy a spectacular son-et-lumière show at The Dubai Fountain in the evening.
For a more traditional taste, you can go shopping at the city's souks (markets) and be engulfed in the exotic smells, sights, and sounds of Emirati culture. A ride on an abra, Dubai's traditional wooden boat, will complete the experience.
Farther away from the city, the family can go on a desert safari. The whole package may include a bouncy desert ride, camel back riding, sand surfing, and many more. Those who prefer to stay at the beach may try different water sports. There are also designated areas for paragliding, hot-air balloon riding, parachuting, and go-karting. 
Dubai offers a plethora of activities that can be unforgettable for any family. For you to experience the ultimate Dubai lifestyle, visit reDubai for more info.